yes, i've FINALLY completed my exams..YAY! That also means I'm entering my final yr..utterly mixed feelings..
ps: please click on the ad on the right sidebar! ty!
ANYWAY, was working for Dell @ SITEX over the last 4 days..How did it go?
Boots + 5 hours + laptop = TIRING.
But I must admit, it was largely quite fun..lol..can't wait to see the others on the 1st for another Dell event! =)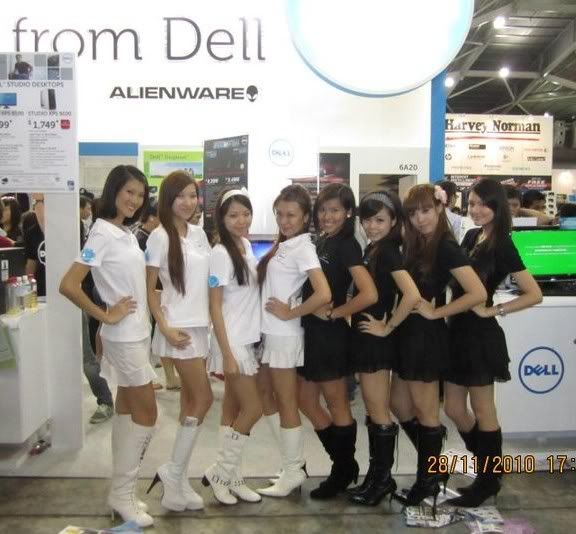 School's starting on the 30th..my one week term break just feels too short.. =(
Honestly still feel quite drained from all the mugging and exam stress..*sigh*

Love,
Raxsiel