First things first! The third episode of The BIG Bibik & The Little Nyonyas is up! =D
In traditional boot camp fashion, the girls are learning cooking from the bottom up, beginning with cleaning the kitchen.
Then Bibik announces that they are going to the market. The girls however, see it as a shopping opportunity. Bibik educates them on the basic ingredients of Peranakan cooking. Vanessa is taught how to choose blue ginger. Will she understand Bibik's explanation?
PS: remember to turn the blog song off! Right sidebar,right at the bottom!
The
next episode
will be up on
29.09.09
!
Wanna know more about the cast, crew & take a peek at the recipes? Surf on by to
BookmarQC
!
Secondly, I'm uber excited! Cause I'll be attending the opening of a photography exhibition tomorrow! I went for a similar (but smaller scale) exhibition last year, and loved the shots taken by Paul-Henri Cahier, a renowned F1/motor sports photographer. Here are some shots taken by Paul-Henri Cahier @ last year's Singapore GP!
(Pictures courtesy of The Cahier Archive)
Start line

Hamilton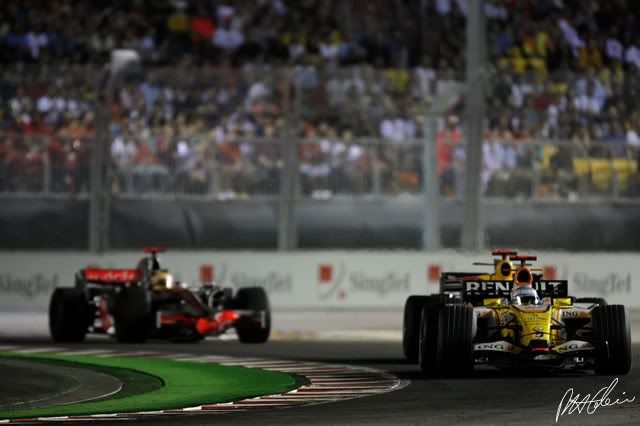 Alonso
Guess what?That's who will be there at the photography exhibition tomorrow! This time, his photographs are gonna be exhibited in an outdoor exhibition! Can't wait! Pictures up after the event! =)