Remember months ago, I was asking for votes for a Clean & Clear Competition? Thanks to all of you who voted, we came up tops! [Yay!] HUGE thanks from my bestie and I! So, as part of the reward, here's what arrived today!! Bags of Clean & Clear products [for my bestie and I!] and a nice blue envelope!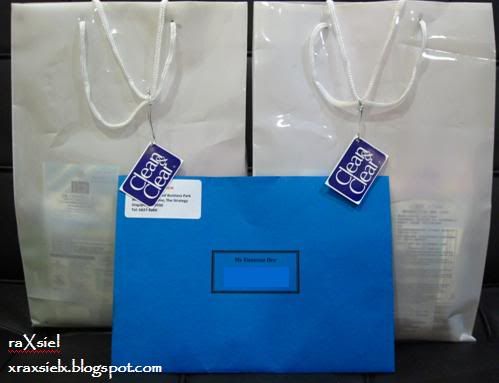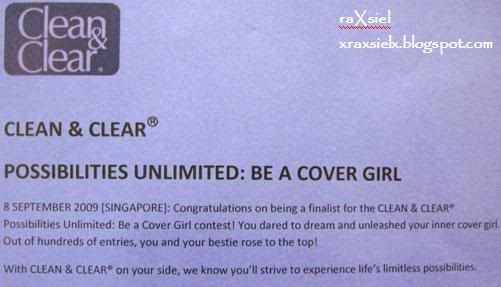 Here's what was in the envelope!
[it says "Out of hundreds of entries, you and your bestie rose to the top!]
Huge thanks to all who voted for us!
[I'm not too sure about the photoshoot yet though..*fingers crossed*]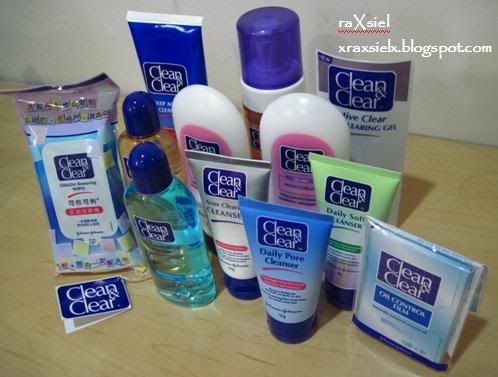 Products from Clean & Clear!
Some of you have asked me what products I use, and..I'm actually using Clean & Clear products! So to receive this hamper is definitely a blessing! Huge thanks to all of you! [will keep you guys posted about the photoshoot]

Love,
Raxsiel