Happened to see this off mtv. Absolutely love this song, I think the lyrics mean so much, and it's something that I really believe in. Sometimes, we get so caught up with the negative things, that we forget to see the strength in ourselves, and much as I would hate to admit it, I'm pretty much guilty of that too. (But hey,the past makes us who we are!) Someone once said to me, many atimes, we can't change the way things happen around us, but what we can change, is how we perceive the situation and how we respond to it.
I suppose we might be sad, hurt or perhaps even angry at why things happen the way they do, and I think that's perfectly normal, but at the end of the day, we'll all just have to try to take a step again, because no matter how bad things seem or just how much you want to give up cause it seems all so hopeless, as long as we still believe in our dreams, there will always be a way, all we gotta do, is hold on tight and keep believing. (one day,you'll look back and see how much you've grown!)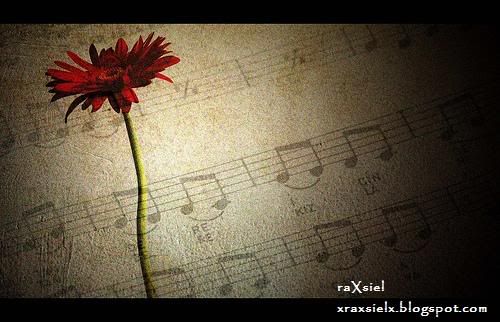 I personally think this song relates really well to me (and many others too!), mainly because alot of things have been happening in the recent months, and many atimes, I'd just feel like giving up altogether, but I guess I'm fortunate enough to meet an awesome bunch of people who believe in their dreams - who just never seem to give up. Yes, hopefully you guys know who you are, and I'm really inspired by you guys.
On another note, I think the video really speaks to me as well, it's something that I've always wanted to do, not just now, but also as a lifelong committment. Having been through some moments of my own, I know how it feels like to be downtrodden, all alone. Personally, if I feel awful enough already, I'm very sure that there are many others going through moments that are several times worst than mine, and I would want to be able to do all I can to make a positive difference in their lives, be it in a little or huge way (it's my childhood dream). Many people have said to me that it's going to take alot, but I think sometimes what we fail to see is that it could be as simple as providing a listening ear, a hug, saying 'Thank you', or even a friendly smile (trust me,having been in the service industry,a smile from the customer really can change the whole day!) It doesn't have to take a natural disaster or war for us to start making a difference =)
I think there is nothing better in life than to give, not just something of mere physical value, but also to be able to give others the gift of hope. To me, that's what I would want to be able to do, to make a difference,whether small or big, and hopefully inspire and to be inspired.
Right, I better end the entry here, [I know the whole entry is really messed up,maybe I'll write another entry on this topic again later on =) ] I've put a copy of the lyrics just below the video, I hope you guys enjoy the song/video as much as I do!

PS: remember to set the blog song on pause! ( bottom right, right sidebar)
Love,
Raxsiel
[Verse 1]
If it wasn't for my pain
Then I wouldn't know my strength
If it wasn't for my future
I won't be fightin here today

And of course, I know my way up
Cause I fell the same way down
What matters is what you do
When the troubles come around

[Pre-Chorus]

Take a step now
Get up on your feet
Gotta be brave
No clouds above thee

Follow your heart
And then you'll see
There's always a way
Hold on tight
Tomorrow will bring
Every key to every locked dream
It ain't as hard as it seems

[Chorus]
Baby don't cry
Things are bout to change
Baby don't cry
Things are bout to change
And all the hurt and the tears
Will be just history
And all the doubts and the stress
Will be just history
And all the hurt and the tears
Will be just history
And all the doubts and the stress
Will be just history

[Verse 2]
Your mind carries heavy weight
And your knees are kinda weak
You wanna run and fly away
But you hurt the wound is deep

You feel like it's time to give up
When your soul is cryin loud
Nothing lasts forever
You will find your way

[Pre-Chorus]

[Chorus]

[Verse 3]
I only wanna be a real man
I already got a real plan
I ain't gotta be rich
I ain't gotta have wealth

I just do the best I can
Cause the life of a child
Innocent's worth more
Than a ring and ya new jeans

Got love in my life
And that's all that I need
You believe and you succeed
And through the pain and the hard times

We push on with our head high
Each one reach one clothe one feed one
Do it right now, its time

Things about to change
Oh yes, we can
Things about to change
Yes yes we can

Things about to change
Oh yes, we can
Things about to change
Yes yes we can

Things about to change
Oh yes, we can
Things about to change
Yes yes we can

[Chorus]